We offer a space with those who collaborate with us...

• to welcome you
• to listen to you
• to accompany you
• to pray and celebrate
• to give a training and formation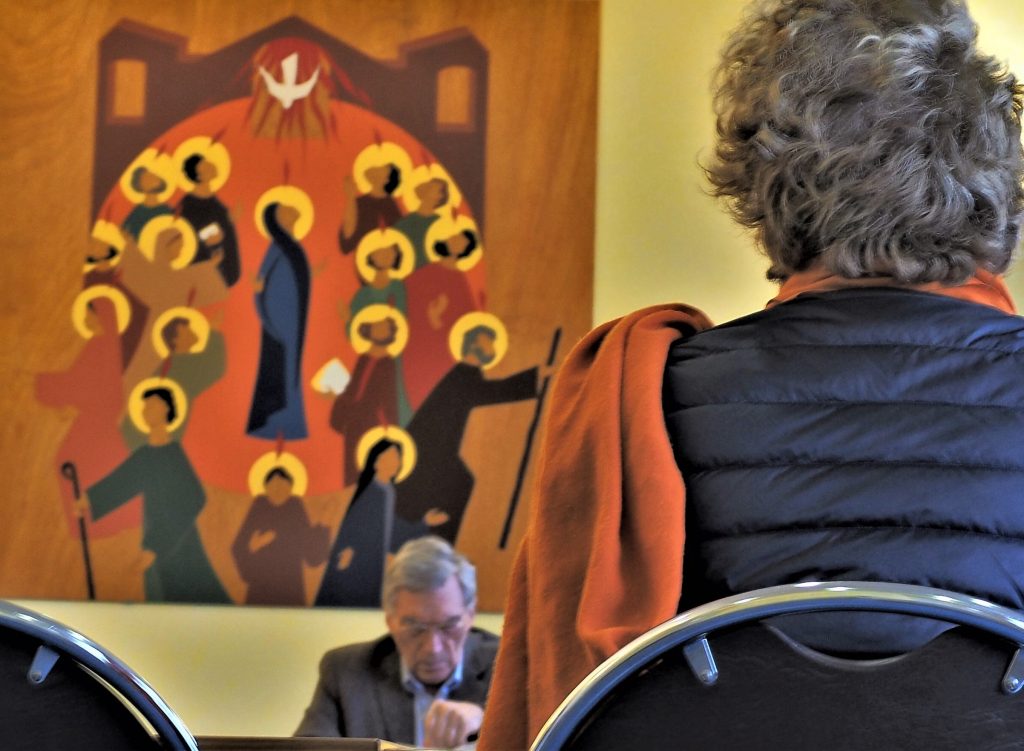 A community where it is good to live, a garden that aids contemplation, a space for renewal, a house in which to encounter Christ, a place to learn to live better with oneself and with Christ.

Spiritual Centres location
In Europe, there are three spirituality centres: in Versailles (near Paris), in Rome and Turin.
In England it is possible to make an individually guided retreat, participate in regular days of prayer or receive a training in spiritual accompaniment at the Liverpool Cenacle. 
Who are spirituality centres for?
You are looking …
• for a way to resource yourself, to breathe
• to take a break, to step back from your daily life
• to find meaning
• to grow and get to know yourself better
• to listen to and to encounter God more deeply
• to pray, or to learn how to pray
• to pray the Spiritual Exercises of St Ignatius of Loyola
• to discover and meditate on the Word of God
• to be accompanied on your path
You are looking …
• for a way to resource yourself, to breathe
• to take a break, to step back from your daily life
• to find meaning
• to grow and get to know yourself better
• to listen to and to encounter God more deeply
• to pray, or to learn how to pray
• to pray the Spiritual Exercises of St Ignatius of Loyola
• to discover and meditate on the Word of God
• to be accompanied on your path