WINDRUSH 75 YEARS ANNIVERSARY CELEBRATION
A very multi-cultural area
Brixton, London is part of the borough of Lambeth, a very multi-cultural area.  The Cenacle community live in the midst of these different cultures and our Parish of Corpus Christi reflects this richness and diversity.
A large number of people in our area are Afro Caribbean and it is wonderful that Lambeth council are marking the 75th anniversary of the arrival of so many people from the Caribbean. We now have 2nd and 3rd generations, who are very active in our parish community and in the wider community of Brixton.
The vibrancy of Brixton has to be experienced, music, including drums, to the various people quoting the bible! Then there is Brixton market, another world with various ethnic  food, fruit and clothes, to mention a few items.
Windrush 75 years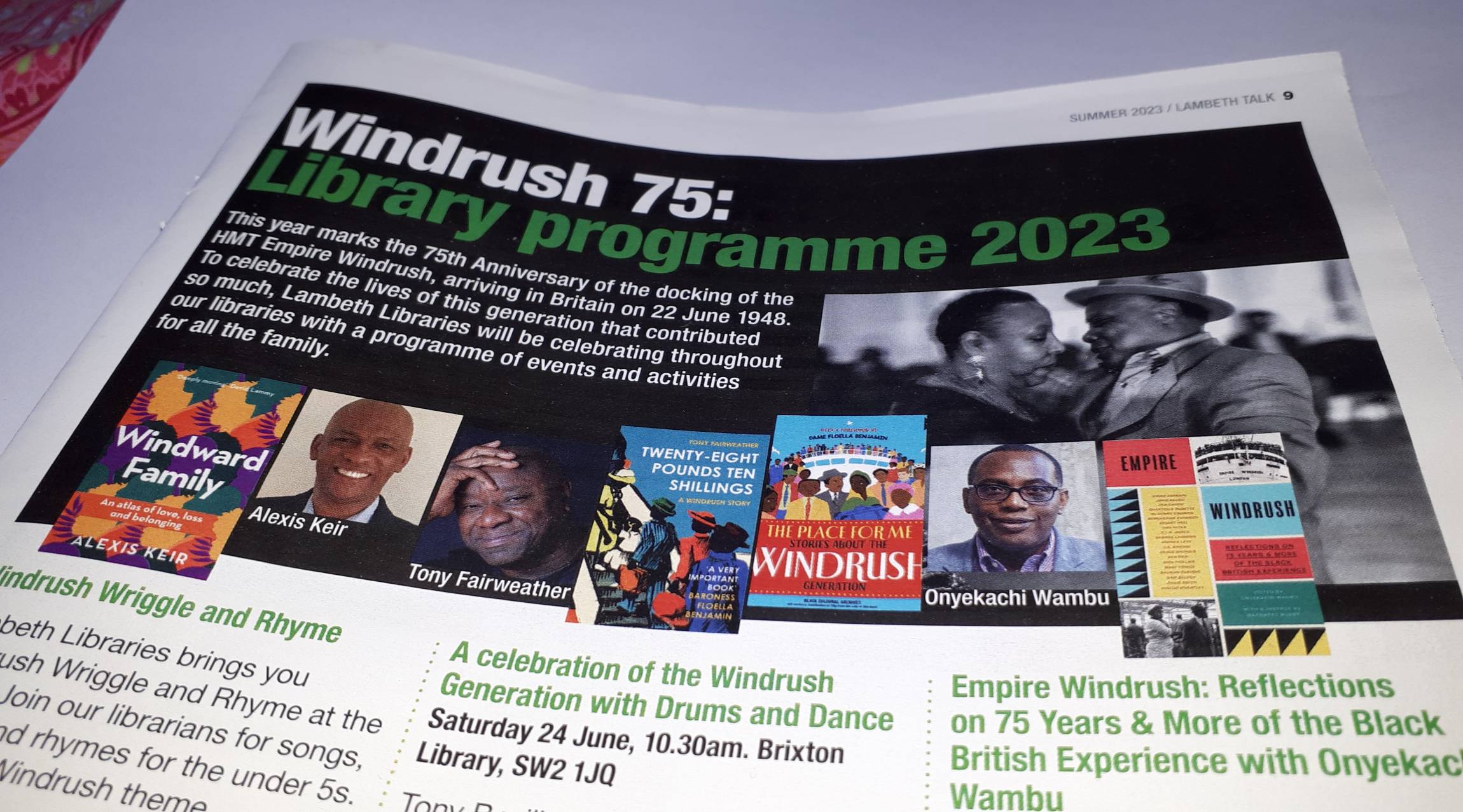 ---
Lambeth is the home of the Windrush Generation and this summer marks the 75th anniversary of the HMT Empire Windrush arriving in Britain. The Empire Windrush landed on 22 June 1948 with many of the arrivals spending their first month in rented lodgings in the deep shelter underneath Clapham South Tube station before settling in Brixton, the site of the nearest labour exchange. This began the area's long celebrated association with Caribbean culture. Today Windrush Square sits at the centre of Lambeth in recognition of our links to the Windrush Generation, and the national Windrush Monument is in the north of our borough at Waterloo station due to its significance in the Windrush story.
Because Lambeth is the first home of the Windrush Generation in the UK and because the contribution of the Windrush Generation and their descendants has been so significant over the last 75 years we as a borough are determined to both highlight and celebrate their legacy.
By sister Ann Turner, London community
---